The General Synod of the Reformed Christian (Calvinist) Church in Croatia recently elected Rev. Péter Szenn, a Reformed pastor, as Bishop last Saturday, November 11 in Lug (Laskó).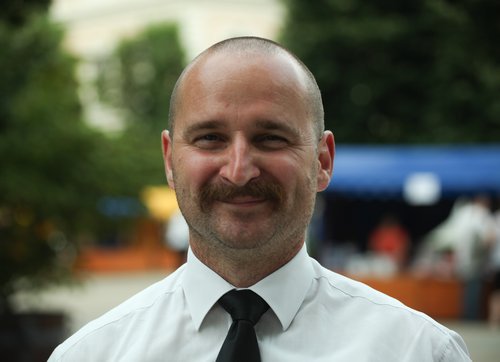 Out of 33 valid ballots casted, Rev. Péter Szenn received 19. The new church leader will be the successor of Bishop Lajos Csáti-Szabó.
Rev. Péter Szenn was born on 8th August 1975. He completed his theological studies in Sárospatak, Hungary and Osijek (Eszék), Croatia. He is married and father to five children. Currently, he serves as pastor, alongside his wife, also a pastor, in Haraszt, Croatia.
According to the 2011 census in Croatia, 14 048 declared themselves to be Hungarian, a little bit more than 4 000 people declared themselves to be a Reformed church member, and among those, there are also Czechs and Croatians. 
The Hungarian Reformed Church (HRC) was established by the Constituting Synod on 22 May 2009 in Debrecen. It is a community of Reformed churches in the Carpathian Basin that incorporates Hungarian Reformed congregations both within and outside the borders of Hungary because of their separation from each other as a consequence of World War I. The Reformed Christian (Calvinist) Church in Croatia is one of the seven members of the Hungarian Reformed Community in the Carpathian Basin as well as constituting member of the HRC.
Source: MTI
Photo: Ákos Keppel  / reformatus.hu